How to understand your child's school report – advice from a teacher.
Just got your child's school report? Is it bombarded with jargon you don't understand? Not to worry! You're not alone.
At this time of year, most parents become a little anxious about their child's school report. Life after the old National Curriculum levels were scrapped from the new curriculum, hasn't been easy, even for teachers. Getting rid of the levelling system has made it ever so difficult to understand what 'level' or 'grade' your child is working at. If there aren't any levels, how are schools assessing pupil progress?
However, here at Impact Tuition we know how frustrating this can become as many of the parents of our pupils have been asking us to help them understand their  school reports during the year. We are also parents of school age children ourselves, as well as teachers so are aware how confusing  school reports can be.  We intend to put your mind at rest and make it a lot easier for you to understand the much anticipated end of year school report!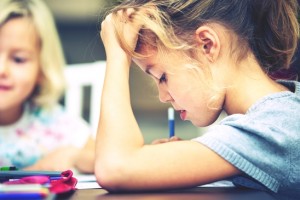 What do different phrases/words/letters on my child's school report mean? 
Schools now have to assess children by age related expectations (ARE) – targets that have to be met in each year group (given by the Government.) Each school, may have different approaches of assessment and different vocabulary in their school reports.
The most common statements to state/indicate whether or not your child has met his/her age related Expectations (attainment) on an end of year report would be:
Working towards the expected standard (age related targets ARE) your child is not doing well within those age related expectations (WT)
Working at age expected standard – your child is where they should be at! (WA)
Working at a greater depth within the expected standard – your child is achieving more than expected (GD)
On the other hand, some schools are using descriptors such as:
Emerging/beginning/ developing – which all mean that your child is not meeting enough ARE
Secure/ meeting – Your child is meeting ARE
Exceeding – your child is working above ARE
Some schools have opted to use the 'traditional A, B, C' descriptors:
A -to highlight that the child has exceeded age related expectations.
B– to indicate that the child is meeting the age related expectations.
C– to state that the child is working below age related expectations.
The most common statements to highlight your child's progression within a particular year would be:
Made below expected progress- not made enough progress this year / since September
Made expected progress / made good progress since September
Made better than expected progress / made excellent progress since September
Difference between the Old Curriculum and the New Curriculum – a little background information
The new curriculum, focuses on getting children to deepen their knowledge and mastery within the age group, rather than rushing children on, trying to cover everything in the curriculum (the old curriculum was often criticised for this.) The old curriculum detailed key stage expectations for each subject whereas the new curriculum is divided into age related expectations for each year group. It is also worth noting that the new Age Related Expectations are more challenging than the old curriculum expectations. This means that a child who was previously at the level expected for their year group may now be below and an above average pupil may now be classed as expected level, rather than beyond. This doesn't mean they've regressed – it just reflects the more challenging assessment criteria.
Life after the levels – what now? 
However, although some may see this as a more meaningful and in-depth curriculum, unfortunately it does have its downside. How do we assess the children without indicating if a child is a level 3 at year 3 or a level 4 at the end of year 5? What replaces the levels? Well, the answer to that I'm afraid is- Nothing! Yes, schools are given the freedom to create their own assessment criteria and be able to provide evidence to track attainment and progression.
OFSTED have stated that: "inspectors will not expect to see a particular assessment system and will recognise that schools are still working towards full implementation of their preferred approach"
As data can be misleading, OFSTED will now spend a great deal more time looking at children's books and talking to children to ensure that they're working towards their age related expectations. Although schools now have more freedom to choose their own assessment system, this means every school has somewhat differing terminology when report writing.
Still need more help?
We hope this blog has given you a better understanding in making sense of your child's end of year school report. If you're still struggling please don't hesitate to contact us. Our team of fully qualified teachers are more than happy to assist you with explaining your child's school report and we offer a free, no obligation, educational assessment.
Ring 0161 747 1819 for more details or to book a FREE detailed assessment which will be carried out by a fully qualified and experienced teacher with current classroom experience.
This blog was written by Nadia who, as well as tutoring at Impact Tuition, is an outstanding rated teacher at a primary school in Salford.