Here at Impact Tuition Urmston only qualified, experienced and CRB checked teachers plan and teach our pupils' lessons. In the UK there are currently no regulations governing who can tutor your children. Some "tutors" or "instructors" have neither teaching qualifications or experience – we believe in the value of qualified, experienced and professional teachers. You can be assured that our staff are very knowledgeable and proficient in teaching their subjects and age ranges.
The centre is owned by Kelly Barrett, who runs the centre with her husband, John and colleague, Claire Okeregha. We have a great team of teachers with different specialisms but they all share a passion for teaching and a belief in an ethos of personalised learning and confidence building. We all work closely together and Kelly and Claire make a point of knowing all the pupils, whether they personally teach them or not, and overseeing their progress.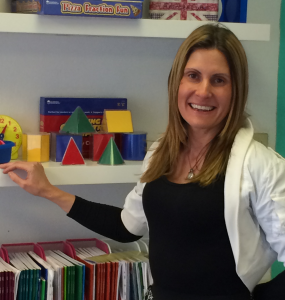 Clare has been teaching for over 17 years and is a Primary specialist with particular strengths in teaching phonics and early Literacy skills. She has a B Ed (Hons) in Primary Education and begun her teaching career in London before moving to Manchester. She teaches children aged from 4 to 11, including Entrance Examination pupils. Claire is experienced at tutoring for Entrance Exams for both Trafford, Manchester and Greater Manchester Grammar Schools.  Kelly and Claire both have their own school age children, at local Grammar and primary schools, so they can identify with your concerns and aspirations as parents as well as teachers!
Kelly has over 20 years teaching experience and is a Primary specialist with particular interests in Special Educational Needs and English. She has a BA (Hons) in History and a PGCE both from Manchester Metropolitan University. Kelly mainly teaches Years 1 to 6 (including Entrance Exam pupils) but also teaches English up to National Curriculum Level 7. She has lots of experience teaching children with a range of SEN including dyslexia, dyscalculia, ADHD, poor working memory, ASD and is also a qualified Meares-Irlen syndrome/Visual Stress assessor. Kelly is also a Community Ambassador for Urmston and Partington Locality Partnership.
Vanessa is our lead Maths GCSE teacher. She has a BSC (Hons) in Maths from Manchester University, a PGCE from the University of Cumbria and has been graded an outstanding teacher by OFSTED. Vanessa currently teaches at an outstanding High School in Trafford and specialises in teaching maths Yr 7-11. She also teaches GCSE Science. Vanessa is especially sensitive to the needs of pupils who lack confidence with maths and has enabled many of our pupils to make excellent progress. She lives locally, is a Brownie and Guide leader in Urmston Division Girlguiding and can often be spotted on Urmston Meadows with 2 large labradors!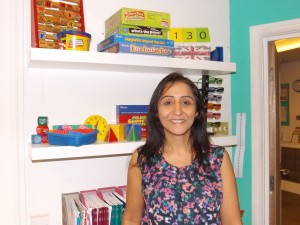 Yogeeta teaches maths and English to our Primary children but also teaches Chemistry and Biology at secondary level. She has a B Sc in Business Computing, a PGCE and has over 15 years teaching and tutoring experience.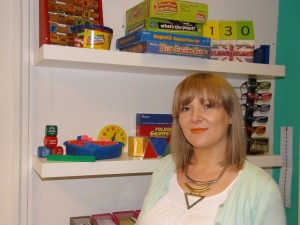 Leah works with our Primary and Secondary pupils and has both classroom and private tutoring experience. She has a Graphics degree with a Masters in Design Management and had a successful career as a Graphic Designer before deciding to go into teaching and completing a PGCE. Leah is an OFSTED graded outstanding teacher who is also able to provide tuition in A level & GCSE Art and Design, GCSE Photography  and support degree level students in preparing portfolios for University.
Nadia is a Primary specialist teacher with particularly strong skills in teaching all aspects of writing. Rated outstanding by OFSTED, she currently teaches Yr 6 at a school in North Manchester. Nadia is also fluent in Urdu and Punjabi.
We also employ 3 Teaching Assistants who work alongside our teachers, giving extra support to our pupils. Our TAs work under the guidance of our fully qualified teachers and do not replace them, our pupils are always taught in a small group with a teacher: the TA enables particular groups to have extra support.  Our TAs are DBS checked.
Craig  is currently doing teacher training and intends to become a primary teacher with a specialism in PE. Although not yet qualified, Craig is a natural teacher and our pupils really enjoy working with him. He provides additional support within teaching sessions to allow for more detailed assessment and practical activities.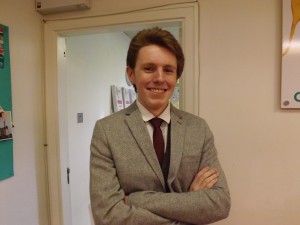 Ashley is a maths under-graduate at Manchester University and supports our older pupils with GCSE maths and science. Ashley works under the supervision of our qualified teachers but provides valuable opportunities to enable pupils to build their confidence with more challenging aspects of these subjects.
Rachel is an extremely experienced specialist Early Years/Foundation Stage Teaching Assistant who supports our youngest pupils. She works full time in a Nursery class in Salford and has specialisms in teaching phonics, early writing and early number work. Rachel works alongside our qualified teachers and enables our young pupils to play educational games and ensure that they have very high levels of support during their lesson.